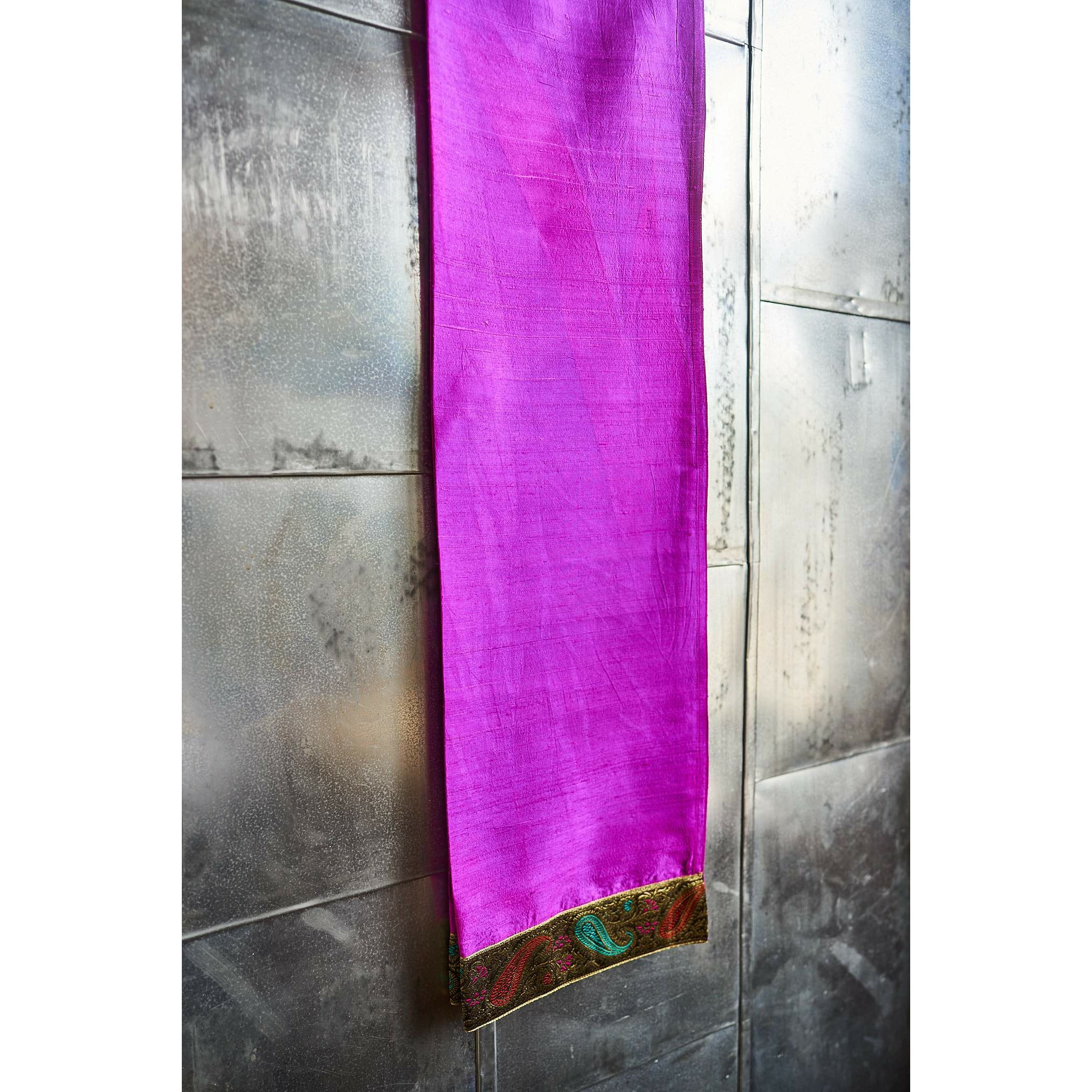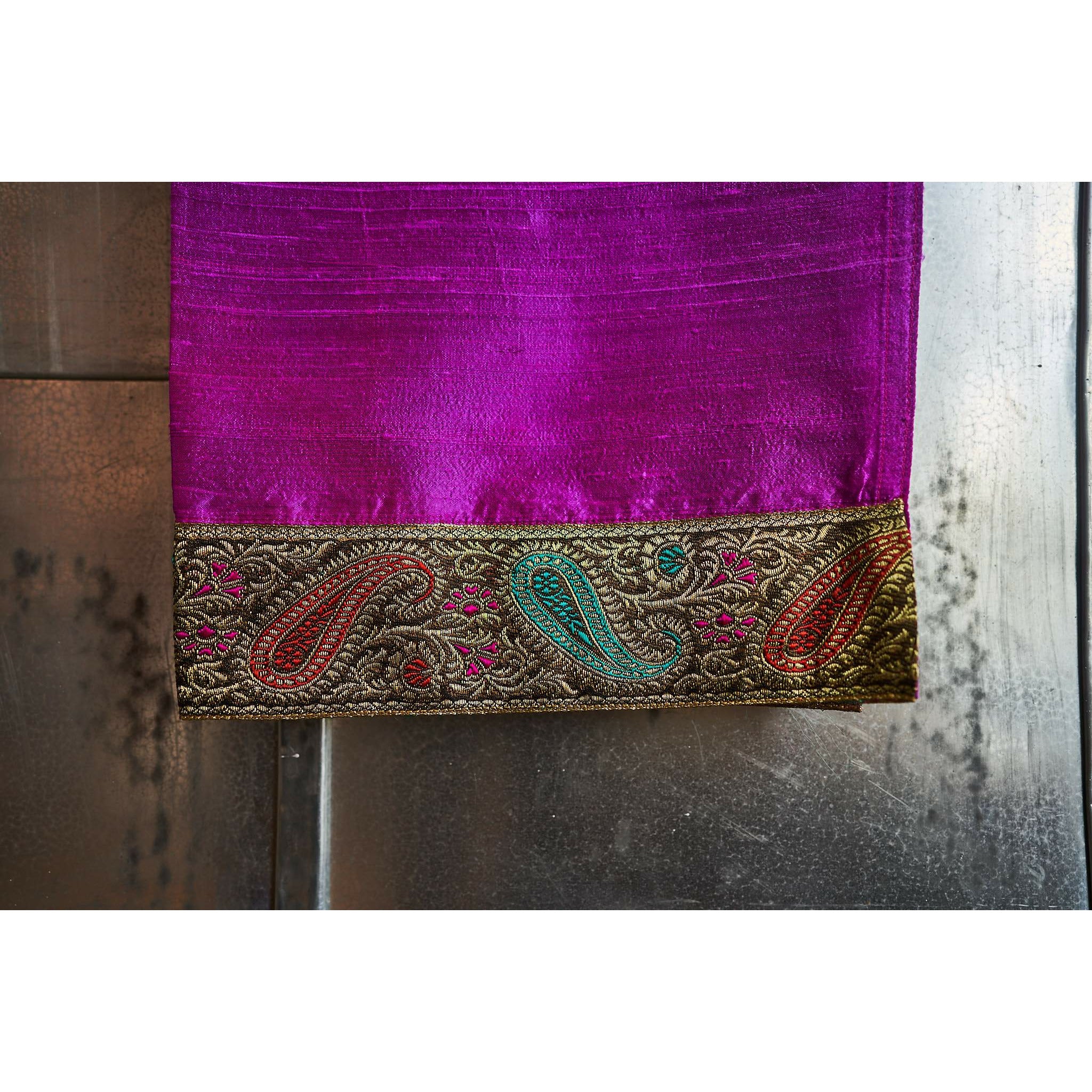 Wrap yourself in Aya and feel the nourishment of this silk dupioni wrap, trimmed with colorful metallic embroidery. Perfect as a day or evening shawl, Aya embodies the power of Obatala, the Orisha said to have created man, our sky father. He is wisdom in all forms, a healer, and nurturer.
This item is made to order and ships in 5-7 weeks.
Created in small batches in our Fort Point Boston atelier using hand sourced textiles.
Intentionally naming our products not only summons the spirit of our role models who fought for Black liberation, unity, and joy, but naming our products with our eyes on the Black experience sets the tone for the thoughts, feelings and livity we desire as children of the Diaspora.
We believe in the restorative power of color, as such we work with wax prints and silks that are vibrant, patterned, and bold, placing your joy centerstage.


Exuding confidence, strength, regality, and creativity, to Wrap With Spirit is a proclamation of self-love. Restore your dignity and uplift your spirit through artisan tailored head wraps and accessories of bold, breathable natural textiles. Do it for you in secure silk dupioni and patterned wax prints. A motto and a lifestyle, share your true colors as you Wrap With Spirit!
WRAP SERVICES
Be it a protective style for hair loss thrivers, a fashionable accessory, or the perfect solution to a bad hair day; here at Tafari Wraps, we strive to uplift your spirit through our unique educational Wrapshop℠: The Art & Fashion of African Head Wrapping.
Since 2006, Chief Designer and Founder Imani McFarlane has been facilitating our Wrapshop℠, a hands-on workshop that explores the multi-faceted functions of head wrapping. From the artful manipulation of our wraps, to the spiritual relevance in practices such as Rastafari, participants will engage in soulful conversation to build an everlasting connection with a sacred tradition.
Endorsed by The American Cancer Society