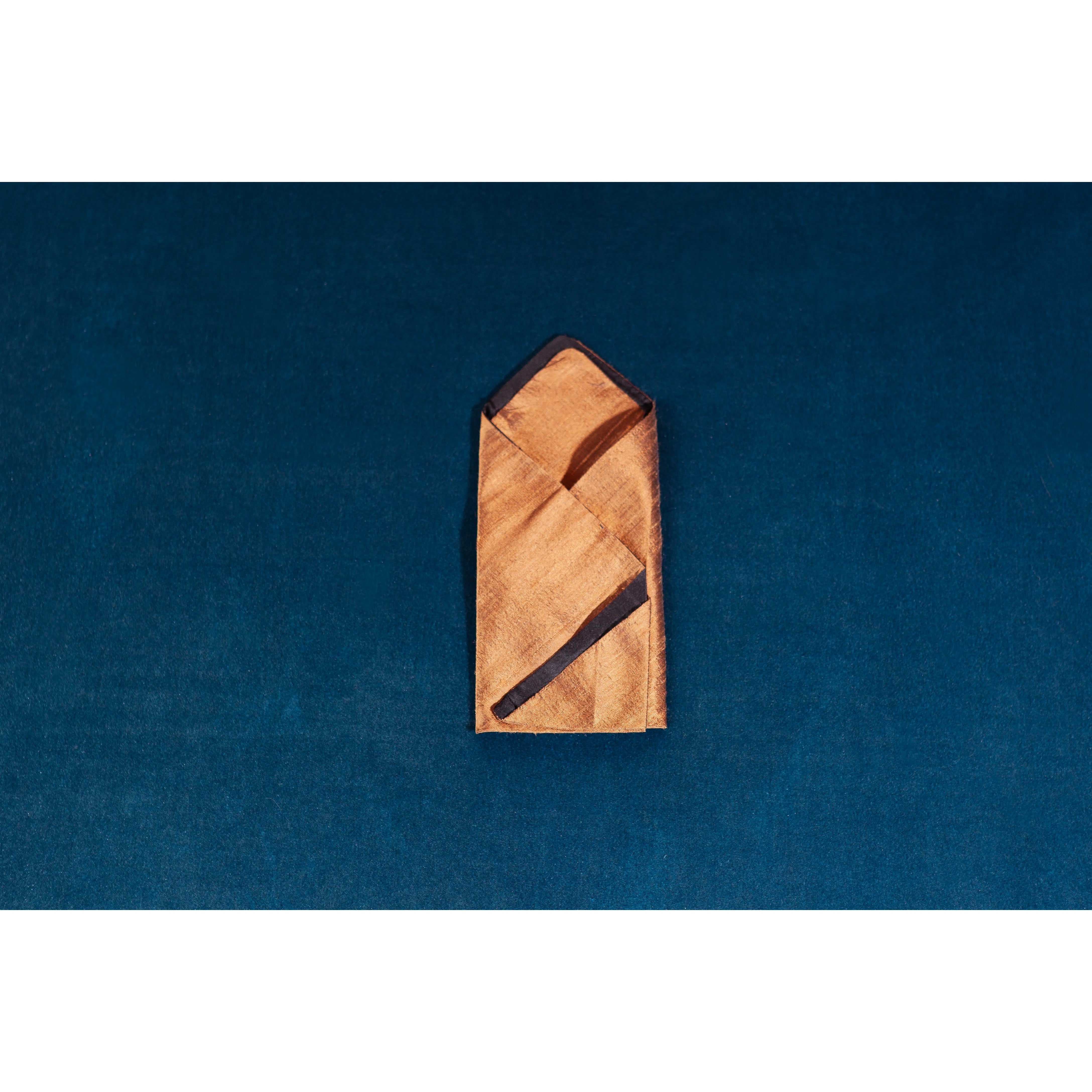 Not the same, you are a star. Anise boasts warm brown 8-pointed stars set over a rich black wax printed cotton to carry the essence of confidence. Available as a set, accompanied by a reversible black and copper silk pocket square, stole and bow tie. Spice up your gala look with the power of three. 
Created in small batches in our Fort Point Boston atelier using hand sourced textiles.
Tafari Wraps encourages you "Think it. Feel it. Live it." Life without boundaries manifested through spirit. Indigenous textiles of indigo and bogolanfini find their way in Tafari's accessories and apparel, our way of celebrating the artistry and collaboration between Fulani and Malian women and men, respectively.
Intentionally naming our products not only summons the spirit of our role models who fought for Black liberation, unity, and joy, but naming our products with our eyes on the Black experience sets the tone for the thoughts, feelings and livity we desire as children of the Diaspora.
We believe in the restorative power of color, as such we work with wax prints and silks that are vibrant, patterned, and bold, placing your joy centerstage.


stunning robe
"What can I say about Tafari wraps Mansa Robe! WOW!! Designer Imani have outdone herself with this one! I must tip the hat to you Great job! The design to touch the feel the quality of the fabric, not to also mention the attention. This is definitely a garment fit for a king. One of my prized possessions of clothing. Thank you for making men feel special again because this is how this garment makes me feel absolutely stunning." - Jason
perfect bowtie
"This no-tie bowtie totally completed my wedding day look. I getting to wear local and something handmade on this big day." - Sean
One of my favorite articles of clothing!
"Absolutely beautiful garment. I've worn it around the house mostly but I even wore it out to a beach when I was on vacation and it was absolutely a headturner! The Mansa robe feels great, looks great, and supports a family-run company keeping a culture alive and going strong. What more could you want?" - Athel