Uplift your loved one with a digital Tafari Wraps gift card! Redeemable on purchases within the House of Tafari Collection and Tafari Wraps. Tafari Wraps Gift Cards cannot be sold or redeemed for cash or credit.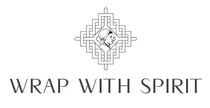 Tafari Wraps encourages you to Wrap With Spirit as you restore your dignity and uplift your spirit through artisan tailored head wraps and accessories of bold, breathable natural textiles. When we Wrap With Spirit, we wrap with the courage of your ancestors and mirror our inner most selves.
can't wait to use it
"Receiving this gift card was an absolute delight! It gave me the freedom to choose exactly what I wanted, and the experience of using it was seamless from start to finish." - Joshua
perfect gift
"I'm really excited to give this gift card to my niece for her birthday. She will be able to pick out whichever headwrap she likes and I know she will love that. " - Amari
for my mom
"I'm giving this gift card to my mom so that she can take a head wrap lesson with Imani or Delmeshia. I know she is going to be really excited." - Camilla
WRAP SERVICES
Be it a protective style for hair loss thrivers, a fashionable accessory, or the perfect solution to a bad hair day; here at Tafari Wraps, we strive to uplift your spirit through our unique educational Wrapshop℠: The Art & Fashion of African Head Wrapping.
Since 2006, Chief Designer and Founder Imani McFarlane has been facilitating our Wrapshop℠, a hands-on workshop that explores the multi-faceted functions of head wrapping. From the artful manipulation of our wraps, to the spiritual relevance in practices such as Rastafari, participants will engage in soulful conversation to build an everlasting connection with a sacred tradition.
Endorsed by The American Cancer Society